Stainless Steel Tube Fittings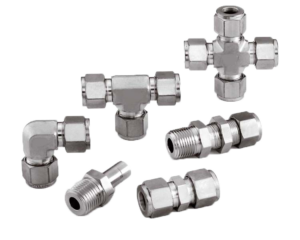 Quality compression tube fittings with ABS, DNV, Lloyd's, and ISO 900 approvals among others. 
Whether imperial or metric sizes, we can fill your needs for tubing valves.
Available in stainless, carbon steel, bronze with threaded, socketweld, and flanged ends.
These products are suited for service in commercial, industrial, and marine applications.